One of the things I learned the hard way was that it doesn't pay to get discouraged. Keeping busy and making optimism a way of life can restore your faith in yourself.
Lucille Ball 1911-1989, Comedian and Actress
TODAY:
I had my teeth cleaned scored high happiness with cute hygentist. She was amazed, wow, your mouth is healthy! What did I do? Oiled my teeth with coconut oil in the morning, brushed my teeth with baking soda and a few drops doTerra onGuard essential oil. Like no colds/flu for me this winter. I use a water pick for those hard to clean areas in the mouth. Baking soda strengthens tooth enamel. You know, healthy mouth healthy body. Click on link my doTerra oil store:
http://www.mydoterra.com/icando/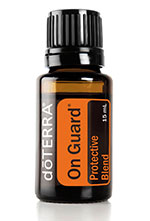 On Guard®
Protective Blend
On Guard is dōTERRA®'s unique, proprietary blend formulated to support healthy immune function. Wild orange essential oil, combined with clove, cinnamon, eucalyptus and rosemary offer a fragrant, natural and effective alternative to synthetic options for immune support. On Guard, with its unique aroma, is one of our most versatile blends. It is also safe to use on counter tops, as a non-toxic way to cleanse surfaces, or to purify the atmosphere by diffusing. On Guard is superb for eliminating and controlling pathogens due to the potency of its constituents. For aromatic, topical, or dietary use.